Dear Friends, Family and Fans,
The exciting news for us is that The Big Open



the latest in Stan's Merlin Fanshaw western series is now published and available in trade paperback and Kindle E-Book @ Amazon and in October will be available in Large Print (hard cover) from Center Point Publishing. We want to personally thank Mindy Wilke for her exceptional editing of The Big Open. I have never before seen an editor actually sit down and go page by page over every detail of a book with the author. So here is a celebration picture of Mindy with her very own autographed copy hot off the press. Even the ink smelled fresh and new!

Stan will be on the Montana author trail this fall November-December season with The Big Open and the tour schedule has been posted by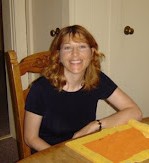 Bonnie at http://stanlynde.net/the-big-open-book-signing-schedule_332.html. So come on out if you're in the neighborhood of these signings and get your very own personalized copy of The Big Open, and say howdy to Stan. He gets energized by hearing from fans during these autograph signings. My idea of getting energized is sitting in front of a crackling fire with a good book on a cold winter's night. If the book holds my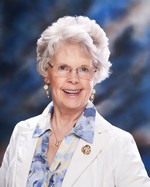 interest, the night is a long winter's night.

As promised when we have news, the fans are the first to be in the know. Hot off the press, it appears likely that Amazon is picking up our Dorchester Publishing contract and putting The Bodacious Kid (first in the Merlin Fanshaw series) back in print if they acquire ownership (Dorchester Publishing collapsed about a year ago).
P.S. I invite you to scroll to the bottom and enjoy all of the newest Stan Lynde cartoon features. Fans of Rick O'Shay will love seeing a new Stan Lynde Hipshot and Belle Starr 'Saturday Night' limited edition Giclee print that is included in this newsletter for review, and those that can afford, may invest in a collector's copy. The original will be auctioned during a charity event in Helena for handicapped kids.

Personal from Stan Lynde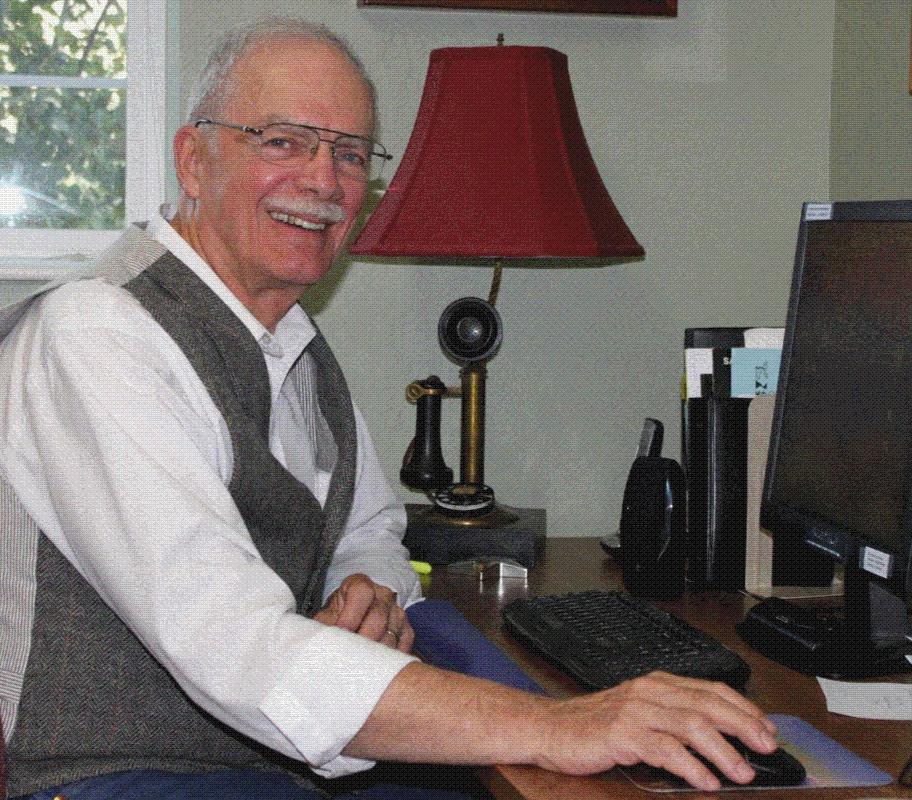 The Big Open, book number eight in the Merlin Fanshaw Western series, has gone live. It is available through Amazon, as an Ebook on Kindle, and by order through fine booksellers everywhere.
And there still are fine booksellers around, in spite of the impression we sometimes get that brick-and-mortar book stores have all gone the way of buggy-whip factories. Not true.
I'll be signing copies of The Big Open at Montana book stores throughout November and December, and I look forward to seeing old friends and new.
The title The Big Open comes from pioneer photographer L.S. Huffman's description of the vast open range country in eastern Montana that held his affections from the day he explored it as a young man until the day of his death. He called it "The Big Open" and described it as …the great flat-iron shaped country lying between the Yellowstone and the Missouri, its eastern point at their junction…its base, the broad end, bounded by the Musselshell and the Great Porcupine, stretching in unbroken wilderness 200 miles in length east and west and a hundred and twenty miles broad at its widest…
The Big Open was big and open indeed in the 1870s and 1880s, and it is big and open still. I expanded a bit on Huffman's definition to include the land south of the Yellowstone between that great, free river and the Powder River, and placed Merlin's latest adventure smack in its center.
A note about the book's cover. As the book neared completion I began to think about how its cover should look. My sister Lorretta, author of the Magpie Odyssey books, discovered a collection of Billings, Montana Gazette newspapers from the time of the Great Montana Centennial Cattle Drive in 1989. I had been one of the founders and directors of the Big Drive, but had lost most of the memorabilia I'd acquired in a home/studio fire in 1990. Lorretta asked if I would like to have the papers. I told her I would.
A picture on one of the Gazette's pages caught my eye. It was a photo of a cowboy on horseback atop a knoll, looking out at the vast open country north of Billings. The photographer, James Woodcock, had captured a dramatic and evocative image in his camera's lens. To both Lynda (the lady publisher) and I, the picture was exactly what we were looking for. James and the Gazette granted permission for its use, and the rest, as they say, is history.
Oh, and one more thing. The title James Woodcock had given his photograph?
He called it The Big Open.
Enjoy.

Western Web Site Recommendations

CowboyLife.com



Stan's Novels Currently Available
If you would like to order your own copy of these books, just click on the book link. It is available both in E-Book for $2.99 and Trade Paperback for $9.99. Also click on the Audio Sound 'button' and hear some of the story read by Stan himself (he reads is own novels for his Audio Books).
In this issue:
• From the Lady Publisher:
• Nuggets from the Merlin Fanshaw Westerns
• Personal from Stan Lynde
• Merlin Fanshaw Monthly Puzzle
• Grass Roots
• Latigo
• Rövar Bob
• Stan Lynde's Cowboy Lore & Legend
• Western Website Recommendations
• Stan's Novels Currently Available
• Fans Speak
• Saturday Night Print
Nuggets from the Merlin Fanshaw Westerns
From The Big Open
Chapter 12 "A Close Shave"
I watched Bodie cross to the other side and go into the barber shop. Seated there in the wagon seat, I felt my blood rise like sap in a sycamore, and I took a notion. Or maybe a notion took me.
I handed the reins to Clem and stepped down. "Wait for me," I said. "I'll be back directly." Clem gave me a sharp look. "If you're thinkin' what I think you're thinkin'," he said, "there's a few things you should know. I've seen Sam Bodie fight, and he's rougher than a cob.
"Bodie's a big man, and he likes to use his weight to gain an edge. He'll come at you in a rush like a mad bull and try to knock you off your feet. Once he gets you on the ground, he'll make it mighty hard for you to get up. He'll put the boots to you and tromp you to a grease spot. Most of Bodie's fights don't last all that long."
"That good," I said. "I don't have all day."
Merlin Fanshaw Monthly Puzzle

In the Merlin Fanshaw Western series, Merlin was named for:

| | |
| --- | --- |
| a. | Merlin, the wizard in the King Arthur stories |
| b. | A small prairie falcon, also called a merlin |
| c. | His maternal grandfather, Merlin Mallory |
| d. | His father's cowboy friend, Jack Merlin |
Congratulations to Ike Merrill who is known as the "Saudi Cowboy" who was our July 29th winner of the Merlin Fanshaw puzzle question regards to which of the Merlin Fanshaw novels are also available as audio books? And the correct answer was d. All of the aboveJ Ike choose to give his winning Bronc Rider print to a best friend who he wanted to surprise and honor as a "real cowboy."
This month we want to give the next winner of the Merlin Fanshaw a chance for a new Stan Lynde gift of either a "Belle Starr Notes w/envelopes" or "Rick & Hipshot Notes w/envelopes." There are 10 notes to each package, and as much as anything they are a collector's item. They were created during the years when we had a store in Kalispell, Montana (Stan Lynde's Old West). We created a lot of memorabilia, but not much cash. So we wish the next winner success, and the opportunity to choose one or the other of the two packages of Rick O'Shay notes memorabilia you see here. When I contact the winner I will need a mailing address to send them to the winner. Good luck!

Fans Speak

5.0 out of 5 stars Merlin Fanshaw rides again, November 26, 2010 By Chrijeff (Scranton, PA) - See all my reviews (VINE VOICE) (TOP 1000 REVIEWER)
This review is from: Careless Creek (Paperback)
It's been two years since the events of The Bodacious Kid, which introduced us to Montana Territory bronc-stomper and reluctant deputy Merlin Fanshaw. Merlin has spent the interim keeping out of trouble and breaking horses, but when his lifelong friend and one-time employer, stable-owner 'Old Walt' Finkelman, unexpectedly dies, he finds himself once again thrown into waters beyond his depth. Walt, it seems, has bequeathed him a beautiful blood-bay Thoroughbred stallion named Quicksilver. Merlin, not unexpectedly, decides the horse can make his fortune, and asks his pal, cowboy Orville Mooney, to partner up with him. Unfortunately the horse soon attracts the attention of another 'racehorse man,' the unscrupulous Turk Fontayne, who becomes persistent in his offers to buy the partnership out--and, when they won't sell, has Orville killed and makes off with Quicksilver. Now Merlin's blood is up and he sets out to get his horse back. Falling afoul of Sheriff 'Fearless' Fillmore--who's both inept and a grudge-bearer--and partnering up with Pandora Pretty Hawk, a Crow half breed fleeing from an abusive stepfather, he doggedly follows Fontayne across half of the Territory, making both friends and enemies by the way and learning, as he did in the previous book, that there's more to him than he thinks there is.
Lynde supplies a cast of unforgettable characters and a richly drawn background, and Merlin--telling his own story as before--discovers the delights of romance as well as questioning how long he'll have to go on losing those he cares for and facing repeated tests of his courage and resolve. A delightful story of a hero who doesn't see himself as such yet has all the makings.
New Stan Lynde Print 'Saturday Night'
CPI-PR-2012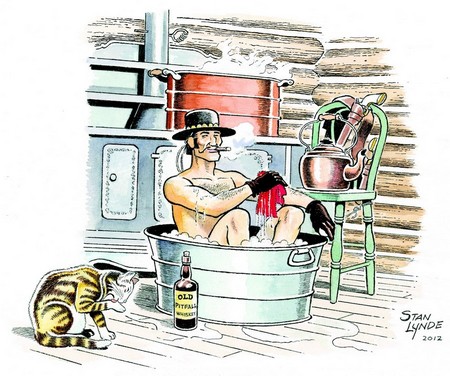 NEW

!

1/500 Signed and Numbered Edition Giclee print "SATURDAY NIGHT" - 'Hipshot and Belle Starr, a Saturday night bath ' created August 2012 by Stan Lynde. 13' wide x 11' high (5.1181 x 4.3307 cm). Price $125.00 - FREE SHIPPING


to order go to http://stanlynde.net/rick-oshay-prints_267.html







We'd like to add prayers for long-time friend and fan Dan Richmond who has undergone recent surgery and has been in and out of the hospital in recent days. His wife Patti has kept us alerted to these events and we would like to hold them up in prayer. If you've followed Stan's blog or Facebook, Dan's name and comments are often in the posts. We met Dan and Patti many years ago at one of Stan's early author signings in Manhattan Beach, California. We've been friends ever since.