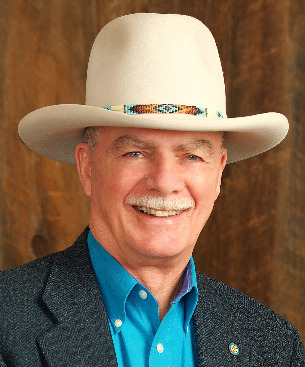 Welcome to my website!
I'm Stan Lynde, author of The Big Open and seven other Merlin Fanshaw western novels. Thanks for stopping by!
Back in the days of the early west, when cabin doors were secured from within by heavy bars, absent settlers offered hospitality to the occasional visitor. A leather thong attached to the bar inside the cabin was extended outside through a hole in the door. A pull on the thong lifted the bar inside and allowed the visitor to enter. This practice led to a western phrase of welcome which I extend to you here at my "cyber ranch," the latch string is always out. Come on in; let me show you around!
About the Author
Author of eight novels featuring the adventures of Deputy U.S. Marshal Merlin Fanshaw, Stan Lynde is a fourth-generation native Montanan and the creator, author, and artist of two highly acclaimed syndicated cartoon strips, Rick O'Shay and Latigo. He lives in Cuenca, Ecuador with his wife, Lynda.