March 04, 2012
Dear Friends, Family and Fans,
HOT NEWS: This week I'll start the newsletter with the "Hot News" as we've added two new features this week for your continued enjoyment of Stan's Blog http://www.StanLyndeAuthor.com. Rövar Bob has only been published in the Fantomen Magazine in Sweden. Bob is a "hold up man" who just can't seem to get anything right. He starts off this week by waking up with a hangover! He seems to have an attitude problem. I think you're going to love this character, he is far more human than most of us would like to admit to!! Check out

at http://stanlyndeauthor.com/?page_id=1439.
The second new fun and exciting new feature is the Merlin Fanshaw Weekly Contest. Each week there will be a new question submitted by Stan Lynde from his Merlin Fanshaw novels. The answers MUST be submitted on the COMMENTS form at www.StanLynde.net Blog under this Merlin Contest feature at http://stanlyndeauthor.com/?page_id=1455. Thus the comments are public and everyone can follow the "trail" to the winners circle by being the first person with the correct answer. Check out the cool print you could win by being the first with the correct answer. I will announce the winner each week in the Cottonwood Clarion. We already have a winner from this week's contest. Stan Hutchison gave the correct answer as Dry Creek, MT. Here is this week's question that you must go to Stan's blog(link above) to answer the Merlin Fanshaw question of the week ( 03-11-12 ):
What is the name of Merlin Fanshaw's boss?
a. Allan Pinkerton
b. Androcles Wilkes
c. Henry Plummer
d. Chance Ridgeway
e. Garrett Sinclair
The final bit of news is this past weekend our new fan club promotion for one of Stan's pencil drawings went viral. We had approximately 5,000 people sign up in 48 hours! We are an international fan club! It will take us 6-8 weeks to fulfill the promotion to those that qualify for each of the three promotions. One was either a 7"x10" Bronc Rider (limited to 2,500), or a Quicksilver pencil print (limited to stock on hand) and others signed up for the Cottonwood Clarion newsletter and fan club. We want to thank everyone that signed up and sincerely appreciate having you as new members of Stan Lynde's Fan Club. We plan to deliver continuing content that is worthy of your loyalty and your revisiting his web site for the western entertainment and values that come with Stan's unique voice for westerners all over the world.
The next Stan Lynde

Cartoon feature "Country Needs Fat Free Budget!" Shag is reminded that the cost of living is hitting his wallet when he is out grocery shopping and he equates "fat free" foods as a synonym for what ails the country, overspending. This link will take you to the Grass Roots Cartoons at http://stanlyndeauthor.com/?page_id=211.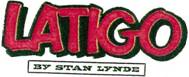 This particular Stan Lynde LATIGO Sunday Cartoon Strip Feature is one of those where "actions speak louder than words" demonstration. Actually, this is one of my favorite sayings!

"Boots #5" Feature posted on Thursday 03-01-12 http://stanlyndeauthor.com/?page_id=1347. The final "boots" feature in this series will be out on Thursday, and then starts a new series of fun cowboy knowledge. Watch for this post on Facebook and other social media locations.
I apologize for the length of this newsletter, but in order to cover the bases, it seemed necessary.
That's all of the fan news for this week. Here's wishing you a wonderful week ahead.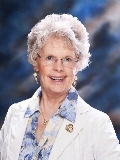 Lynda Lynde, Publisher/Publicist
Cottonwood Publishing, Inc.
(406-495-1020)
WEB: WWW.STANLYNDE.NET
BLOG: WWW.STANLYNDEAUTHOR.COM
Lynda@LyndaLynde.com
Stan@StanLynde.Net